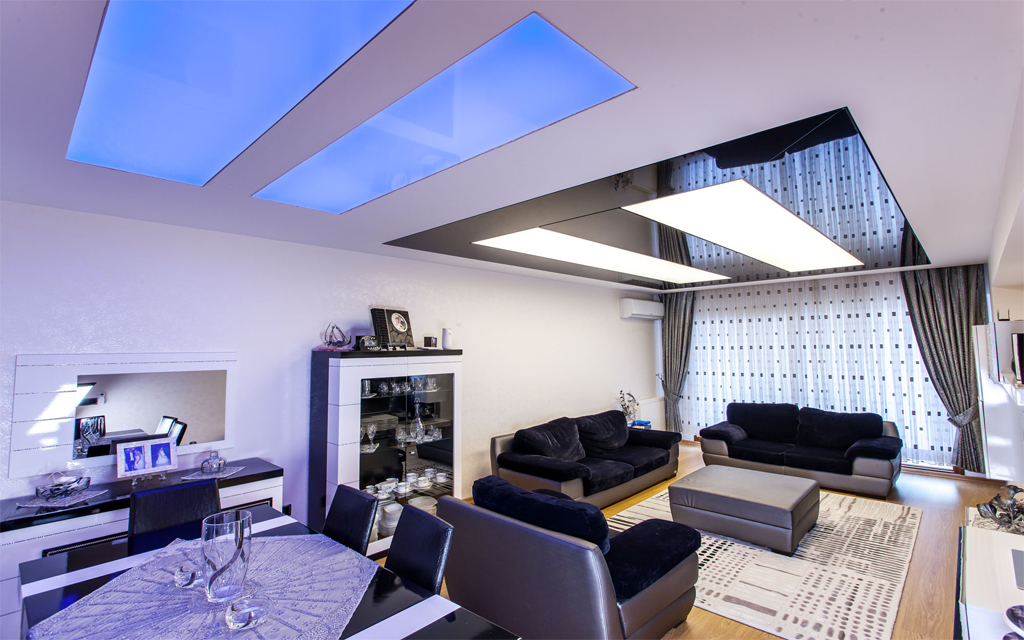 PVC Tension Ceiling Applications
PVC TENSION ROOF FEATURES
• Smooth surface does not require paint and maintenance.
• Up to 100 m2 area can be covered without intermediate separators.
• Lightweight and practical. 200-240 gr / m2 can be disassembled and re-assembled in a short time without polluting the environment.
• Hygienic, no fungus, non-toxic, cleanable.
• Thickness 0.18-0.36 mm + – 10%
• Measuring stability -15C – + 60C
• Antistatic, dust free.
• Antiseptic.
• 100% acoustics.
• Insulate. Insulation is provided at the highest level. Nematode prevents infiltration and condensation thanks to its durability.
• It is sturdy. It is resistant to crushing due to its flexible structure.
• It is not affected by X-rays and clorine, formalin, ether trichlorethylene gas.
• 100% recyclable.
• Plaster and surface mounted luminaires as well as detectors, sprinklers, security cameras, etc. It is suitable for installation of elements.
• It does not catch fire in the fire.
• Has B – M1 – S2 – D0 – CE certificates in Europe.
• 10 years guarantee.