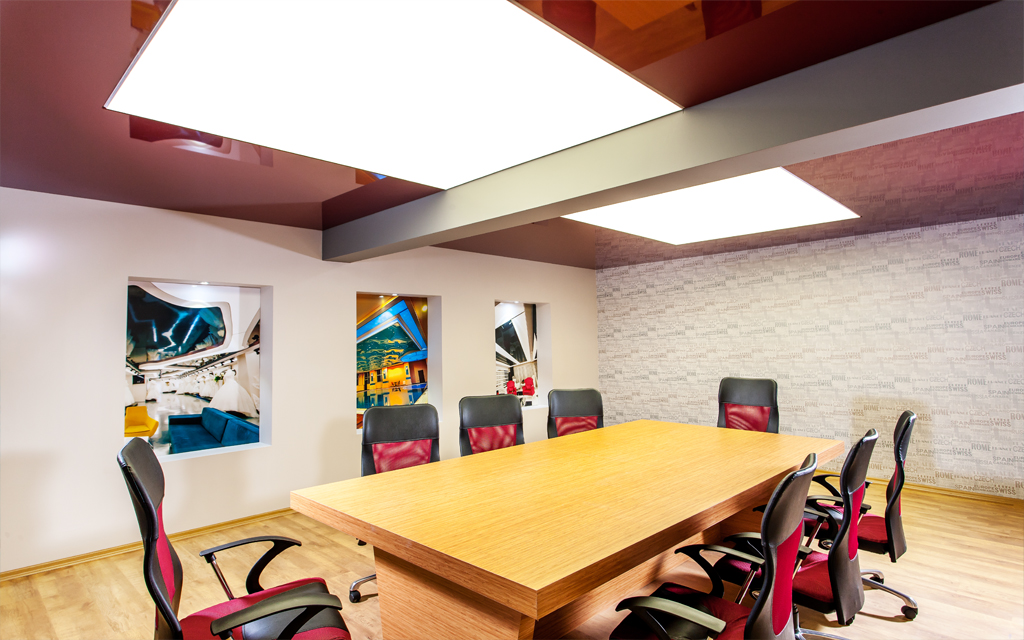 Lake Tension Ceiling
The aesthetic structure of Flexmat gives a sense of depth by creating a stylish appearance in the places where it is applied thanks to its perfect brightness. Lighting products such as spotlights and chandeliers can be included in lacquered products with low light transmittance.
The large lacquer board we have can create colorful and moving ceilings.